Supported MC Versions: 1.8.9, 1.12.2, 1.16.4, 1.17.1, 1.18.2, 1.19.X, 1.20.1
Supported Platforms: Spigot and Paper

WildBuster brings a new block to the game called "Chunk-Buster". This block can
bust entire chunks in a moment without causing any lag to the server!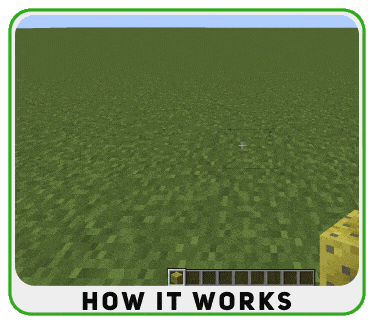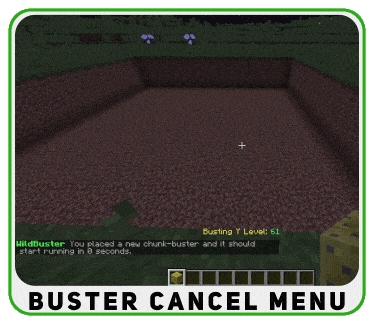 • Its holes are unique.
Seriously, the holes are unique - you'll never see holes like these in your world. Probably because no one will make them manually, block by block... The plugin can remove many chunks in a matter of no time, without making any impact on your server!
• CTRL+Z but in-game.
The plugin is packed with a reverse-mode, so your players can undo their busting tasks without losing blocks, only time. That way, even if your players misplace chunk busters, they can easily undo the tasks. Also, it has a confirm menu to ensure the safety of the bases on your server.
• It respects your claims.
The plugin supports all the faction plugins on the market, including Factions by MCore, FactionsUUID (and it's forks) and FactionsX. Afraid of players ruining the beautiful landscapes of your world? Don't worry, they will only be able to place chunk busters in their own chunks! In addition to that, it supports plenty more plugins!
• Premium plugin at no cost!
Until 1st January, 2021, WildBuster was a paid resource with more than 600 unique customers! Today, the same WildBuster plugin is free, with all the features included to make sure you get the best quality for no cost!​
• The plugin is provided "as is".
Due to a busy schedule that I have IRL, I can't guarantee frequent updates. I will do my best to patch major issues. You can find dev builds with more patches and bug fixes on the top-right corner of the page!​
You can read more about WildBuster on the wiki page!
https://wiki.bg-software.com/wildbuster/​​